Soothing and Simple Japanese Miso Soup
Soothing and Simple Japanese Miso Soup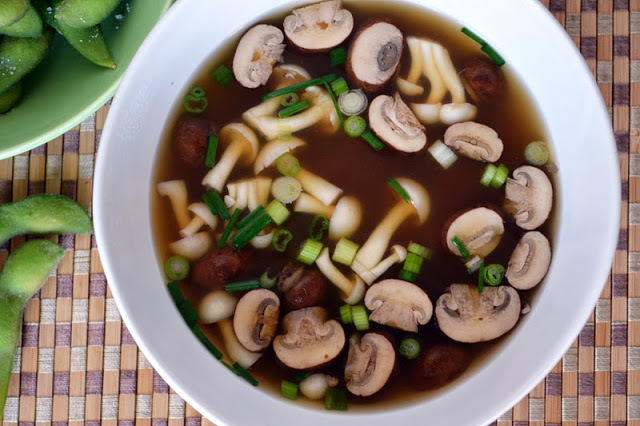 Ingredients
1 quart vegetable or chicken stock
2 cups water
2 to 3 Tablespoons Miso paste
1/3 of a 14 oz block of firm tofu, cut in small cubes
2 cups assorted mushrooms, sliced or left whole if very small
4 or 5 scallions, sliced thin (use all of the white and a little of the green)
Instructions
Heat the stock and water to a simmer
Add the mushrooms and tofu.
Simmer for a few minutes to cook the mushrooms.
When you're ready to serve, add the scallions and take off the heat.
In a small bowl, whisk the miso with 1/4 cup of the hot broth to form a paste.
Stir it back into the broth, and serve.
Enjoy!!
Deidre Hartfield 
Dee Hartfield 
SaveSave