Grilled Peaches with Rosemary & Balsamic Vinegar
Grilled Peaches with Rosemary & Balsamic Vinegar
The next best thing to eating fresh ripe peaches, is grilling them.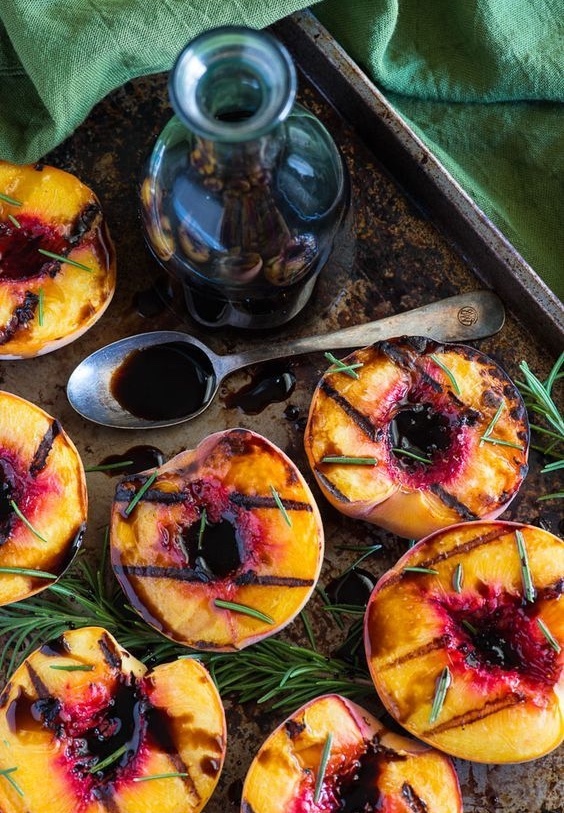 Ingredients
Peaches
Fresh Rosemary, chopped
Warm Coconut oil
Balsamic Vinegar
Instructions
Cut each peach in half and remove pits.
Brush the cut surfaces lightly with coconut oil.
Oil the grates on the grill and pre-heat to medium high.
Place peach halves with their cut sides facing down and grill for 5 minutes.
Flip peaches over and grill for another 4 minutes.
Remove from grill and drizzle with aged balsamic vinegar.
​
Enjoy!!
SaveSave