Fluffy Banana Protein Pancakes
Fluffy Banana Protein Pancakes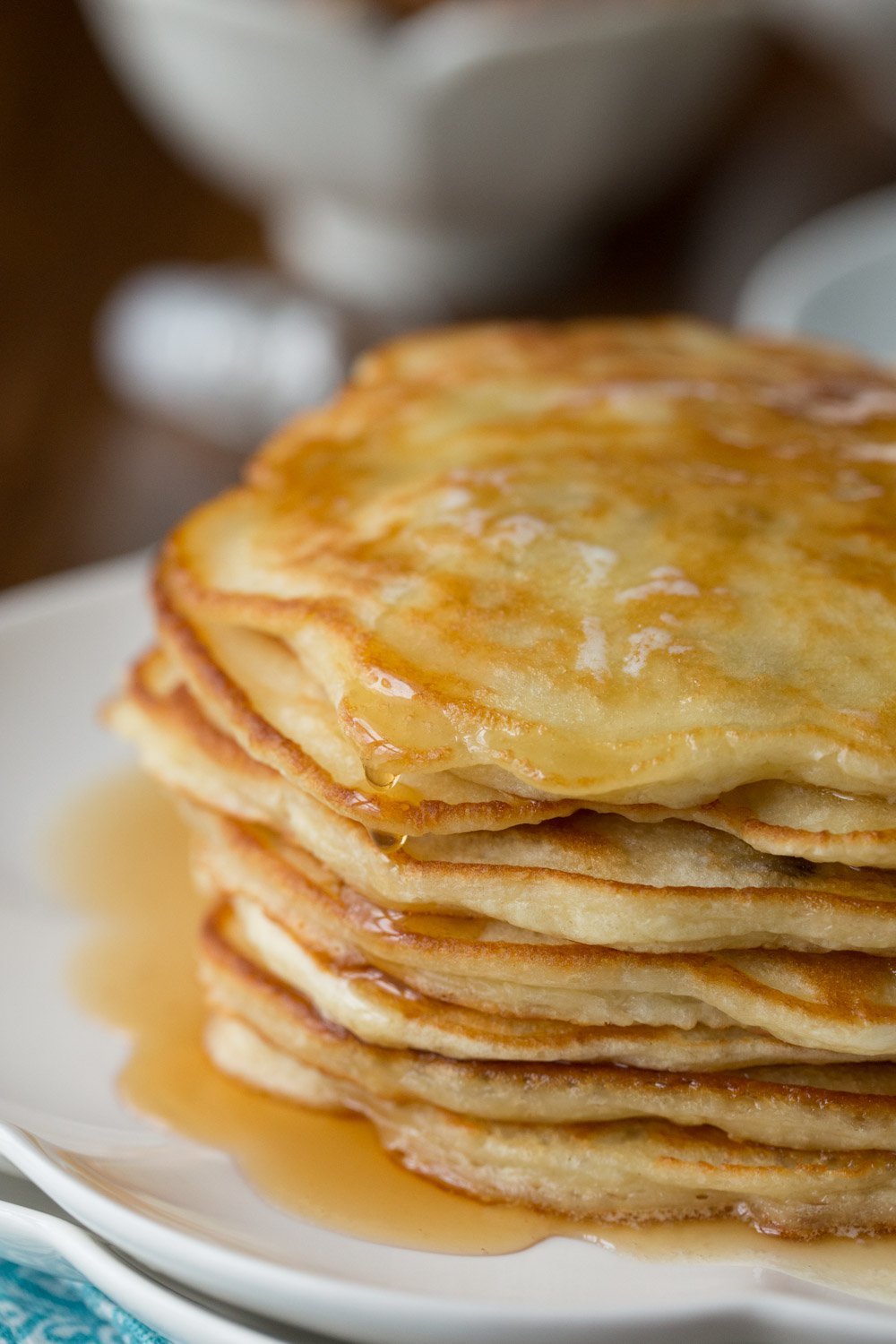 ​
Ingredients
2 (20g each) scoops vanilla protein powder
1 large very ripe banana
⅛ tsp. cinnamon
¼ tsp. baking powder
¼ tsp. salt
2 eggs
Instructions
In two clean bowls, separate the eggs carefully so none of the yolk gets into the egg whites.
Beat the egg whites on high for 2 minutes until they form soft peaks.
Add the remaining ingredients to the egg yolks and beat until smooth.
Gently fold ⅓ of the egg white mixture into the banana mixture until roughly combined.
Fold half of the remaining eggs whites into the mixture
Heat a skillet over low heat.
Scoop ¼ c. of the mixture onto the skillet and cook for 60-90 seconds on each side.
Serve immediately.
Enjoy!
SaveSave