Exotic Grilled Pineapple
Exotic Grilled Pineapple
Grilled Pineapple is an exotic recipe that contrast with any dish. Pair it with flavored grilled salmon or tender tuna or simply serve alone as a healthy desert with a side of creamy greek yogurt.
​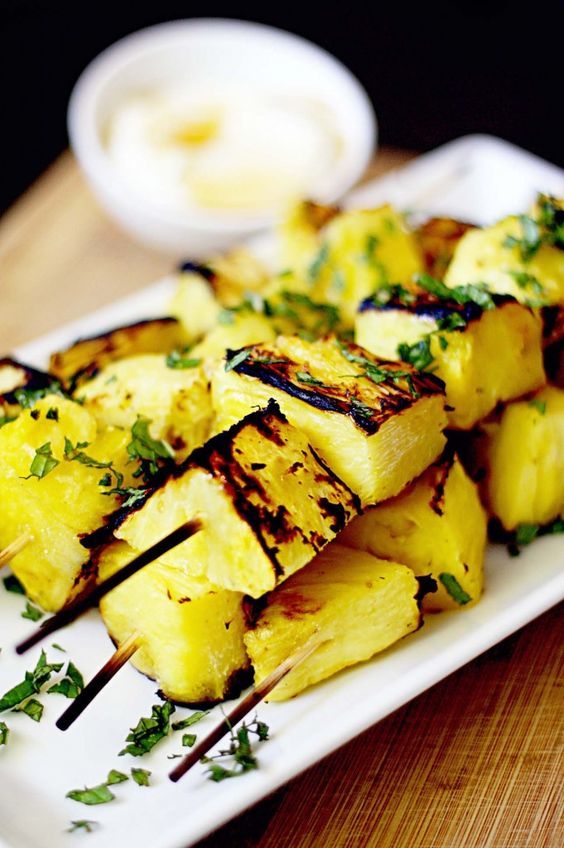 Ingredients
2 tbsp honey
1 tsp olive oil
1 tbsp fresh lime juice
1 tsp ground cinnamon
8 cubed pineapple squares
Instructions
In a small bowl, combine the honey, olive oil, lime juice, and cinnamon
and whisk to blend.
Set aside.
Heat the grill or a grill pan. Lightly coat with cooking spray.
Coat skewers with water and place pineapple onto skewers
Lightly brush the pineapple with the marinade mix.
Place pineapple on grill.
Grill turning once and basting once or twice with the remaining marinade,
until tender and golden
Grill about 3-4 minutes on each side.
Enjoy!!
SaveSave