Black Peppered Salmon
Black Peppered Salmon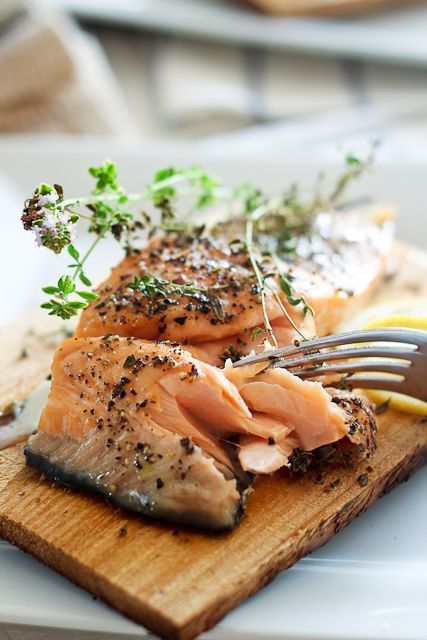 This Dish features a bold touch of Pepper and Savory Flavoring
Ingredients
2 lb Salmon
2 Garlic cloves
Condiments
2 tsp Lemon juice
2 tbsp Soy sauce
3 tbsp Peppercorns, cracked black
1 Olive oil
Instructions
Preheat oven to 375 degrees.
Place baking dish with parchment paper.
Place salmon in center of pan
In a bowl whisk, 1 1/2 Tbsp olive oil, lemon juice, 2 cloves garlic, soy sauce.
Brush evenly over top of salmon then sprinkle with pepper
Top with lemon slices
Bake in preheated oven for about 10 minutes.
Or until salmon has cooked through, about 5 – 10 minutes longer.
Cut salmon into portions.
Serve warm.
Enjoy!!
Deidre Hartfield 
Dee Hartfield 
SaveSave
SaveSave
SaveSave
SaveSave
SaveSave
SaveSave