Entertaining with a Great Cheese Tray
Entertaining with a Great Cheese Tray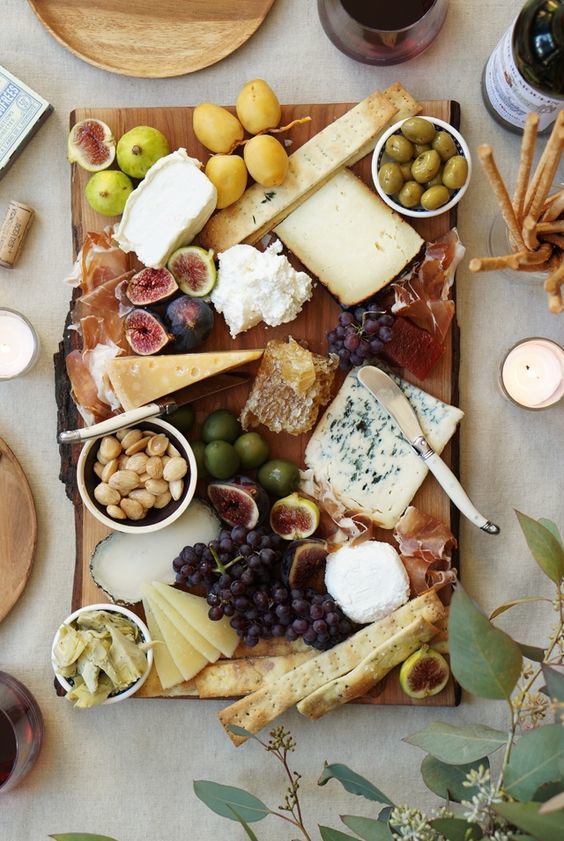 Here are some quick tips to put a fabulous tray together
​Nothing compares to entertaining guest with a fabulous cheese tray.
Pick  Your Platter
Be creative. Consider using:
Large Cutting Board
Slate or Chalk Board
Marble Slab
Large Serving Platter or A Fancy Dish Clear Acrylic Sheet
Glass
Cheese
Select a variety of cheeses.
Consider picking one from each family
Aged:
Cheddar, Gouda
Soft:
Brie, Goat Cheese
Firm:
Manchego
Blue:
Danish Blue, Gorgonzola
— Estimate 3 oz per person
— Label each variety
— Provide separate knives
Bread
Provide a variety that will work for all guests:
Assorted Crackers
Gluten-Free Crackers
Sliced Baguettes
Breadsticks
Garlic Bread
Meats
Cured meats or Charcuterie pair nicely and compliment the cheese
Prosciutto
Salami
Pepperoni
Pate
Nuts
Candied or regular nuts add a nice touch to a cheese board.
Candied Pecans or Walnuts
Marcona Almonds
Pistachios
Mixed Nuts
Smoked Almonds
Sweet Additions
Fresh or dried fruits add a sweet compliment to the salty flavor of cheeses and meats.
Consider adding an interesting jelly, jam or honey
Grapes
Figs
Melon
Sliced Apples
Sliced Pears
Dried Apricots
Dates
Fig Jam
Honey
Pepper Jelly
Flavored Jams
Dark Chocolates
Savory Additions
Round everything out by adding items that have a savory flavor profile.
Roasted Red Peppers
Assorted Olives
Roasted or Marinated Artichokes
Caponata (Get the Recipe)
Hot Herb Olives
​
​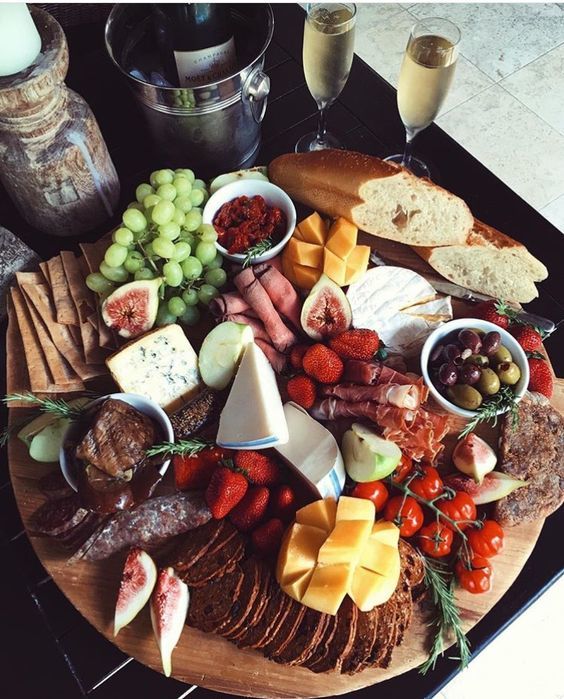 Enjoy!!
SaveSave