Cranberry Detox Spice Tea
Cranberry Detox Spice Tea
Cleanse and Detox with an Amazing blend of Ingredients. ​
Cranberries are full of antioxidants that boost your immune system and improve overall cardiovascular health! Besides your house smelling fantastic after brewing, Cranberry Detox Spice Tea is a wonderful blend of ingredients!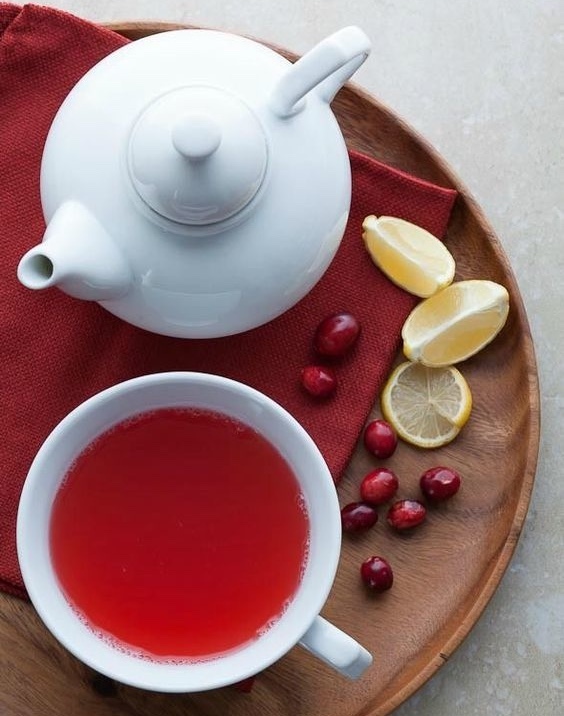 Ingredients
4 cups/ 1 quart/ 950ml filtered water
3 ounces/85g fresh or frozen cranberries
1 large or two small lemons juiced and zested
2 cinnamon sticks
One 1 inch piece of ginger peeled and grated
2 Tablespoons dried goji berries ( Optional )
2 black tea bags
Raw honey to taste
Fresh lemon and cinnamon sticks to garnish (optional)
Instructions
To Make on the Stovetop:
Combine water, cranberries, lemon juice, lemon zest, cinnamon sticks, grated ginger and
goji berries in teapot
Bring to a boil, reduce heat, and simmer for 20 minutes.
Add black tea bags and steep covered for 3 to 5 minutes.
Strain and serve with honey or a few drops of stevia to taste.
Garnish with extra lemon slices or cinnamon sticks.
If you like ice cold tea, let the tea set for about 30 minutes before adding in ice cubes.
Enjoy!!
Deidre Hartfield 
Dee Hartfield 
SaveSave